Andrea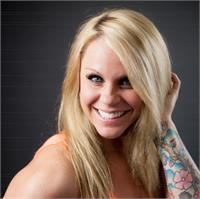 My name is Andrea and I moved back to Colorado Springs after living in Denver for the past 13 years working as a personal trainer. My fitness journey really began 4 years ago. I was in a horrible place in my life at that time and I knew I needed to do something different or my life was never going to turn out the way I had imagined. When I started personal training, I helped my very first client (who was 64 years old and survived breast cancer twice) lose 80 lbs and I just knew that this was my calling. I love helping people with weight loss and nutrition. I have never been happier. I am NSCF, NCCPT, TRX, and nutrition certified for Special Dietary Needs. I have worked in big box gyms and loved my clients. I came to Orangetheory Fitness because my best friend recommend that I try a class and I just fell in love with the atmosphere and the community. I moved to Colorado Springs and joined the Orangetheory Fitness team and changed to teaching group personal training after the tragedy of mother's death and my gym closing. I moved back to be closer to my family and spend as much time with them as possible. Everyone at OTF has been such a big help in healing, that I don't think I could have gotten through this without them. This is what I burn for.
WHAT DO YOU BURN FOR?
Watching our clients transformations
WHAT'S YOUR GUILTY PLEASURE?
Chocolate
WHAT'S YOUR FAVORITE OTF EXERCISE?
Leg Day
Andrea instructs the following:
The largest capacity workouts at OTF. 3 Groups training in all 3 areas of Treadmills, Rowers and Weight Room at the same time. The duration of the training blocks for each area will be varied.